This week I'm getting into the planning phase of the hand tool cabinet build.  I think I've finally decided on the materials for the project – some clear wide elm boards and some birch crotch for the panels.
The Hanging Tool Cabinet Project
https://thewoodwhispererguild.com/product/ultimate-wall-hanging-tool-cabinet/
Lemme Tellya 'Bout Sumptin'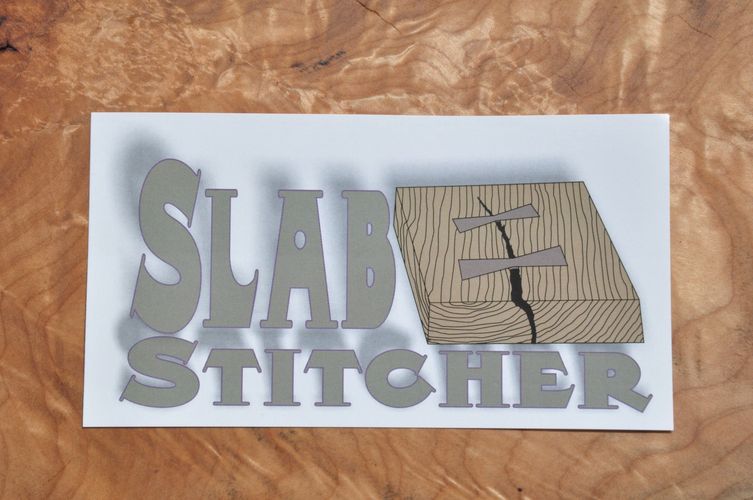 This week we're taking a look at the Slab Stitcher inlay system.
Viewer Projects
Spalted Maple Slab Tables by Carmel
I made these tables a couple of years ago because, like you, I enjoy the same attributes of spalted maple.  I finished the slabs a little differently than you do in that I soaked them with Watco Natural Danish Oil until the slab wouldn't take any more.  Then I let it dry for a few days and then finished it with Spar Vanish as I knew it may get wet in its future life.  I filled the voices with turquoise (that I pulverized) that I got from an Indian reservation in New Mexico.  Needless to say there was a lot of sanding in the process.  The bases are old Singer sewing machine bases that I get power coated, matte black, locally here in the Memphis area.  As I intend to use these as tables I want the base to be clean.
Bed by George
The bed is queen-size and is made of mahogany.  There are 26 turned mahogany spindles.  The curved sections of the headboard and footboard are made by laminating 7 strips of red oak, which was then dyed using a water based dye.  (oak was easier to bend without splintering) The turned bedpost finials have a brass inlay as an accent.  The bed rails are connect by typical mortise & tenon joints and bed bolts to allow for future disassembly.
Wooden Bike by David
My name is David Parker and I'm based in Auckland, New Zealand.
I've seen a few wooden bikes on Instagram over the past year or so and finally decided to take the plunge a few months ago. I built the frame from laminations of Walnut and Ash and there are small sections of steel tubes which I bought from a specialty bike frame building supply shop for the headtube, bottom bracket and seatpost. I also included some internal cable runs made with aluminium tube and made my own dropouts from aluminium plate. I used a box core router bit to make the tubes of the frame hollow and the final weight of the frame came to about 3.3kgs, which wasn't far off the 2.9kg steel frame I used as reference.
This is the first time I've really designed something from scratch and I didn't really have any detailed instructions or guides of the process to build it other than a couple of blogs I found so I decided to put together a little video series of me building it.
Instagram https://instagram.com/davidbrynparker
Coffee Table by Mike
I've only been woodworking for about a year, and this coffee table was my first furniture project other than plywood shop cabinets, as well as my first time trying floating mortise and tenons (or any mortise and tenons for that matter). It's made out of African mahogany and features a floating top and shelf inspired by Marc Spagnuolo's "exploded coffee table" build, curved legs and is finished with gloss wipe-on poly. And it's your fault I had to get a buddy to help me drag it down to the beach for a photoshoot, because I love your shots of your furniture out in nature.